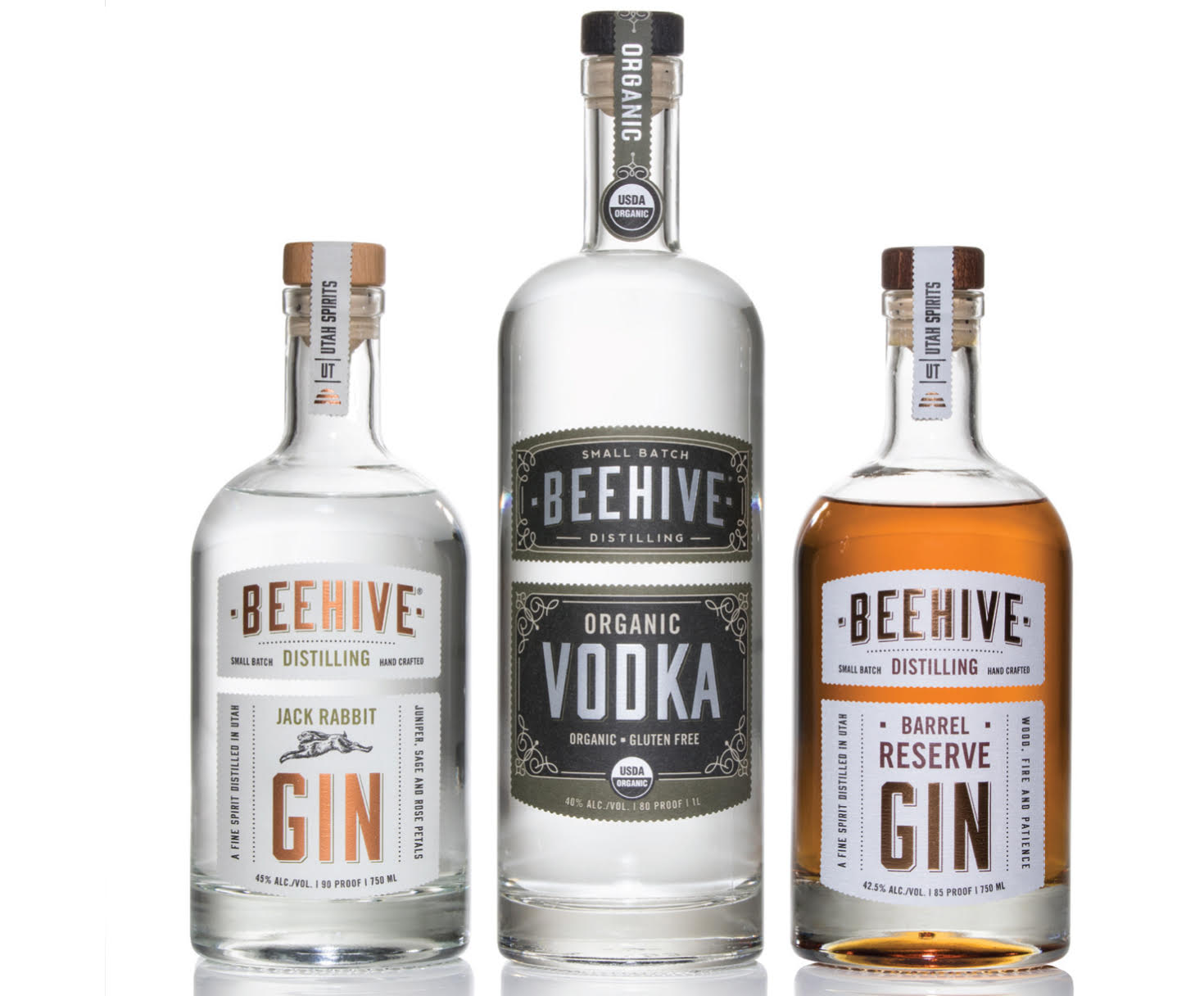 Jun 22
Beehive Distilling Wins 'Utah Distillery of the Year'
Beehive Distilling has a new reason to raise a glass after taking home four prizes at the world renowned New York Spirits Competition. The famed organic distillery was named "Utah Distillery of the Year" in addition to receiving silver medals for Jack Rabbit Gin, Barrel Reserve Gin and another silver medal for their new Beehive Organic Vodka. Over 600 Spirits were submitted to the competition from over 23 countries, as well as entries in more than 50 categories.
"Being named Utah Distillery of the Year is pretty incredible but the best prize is when we find that people love our products," says Beehive co-founder Chris Barlow. "For a distillery of our size it's a huge honor to have all of our products recognized by qualified trade buyers and I am proud of our team for their hard work and expertise."
What sets the New York Spirits Competition apart is its trade-only blind judging panel. Judges for the competition are restaurateurs, sommeliers, retail spirit buyers, distributors and importers who work with spirits and their customers on a daily basis. Each panel is assembled with judges from different disciplines to ensure diverse viewpoints are considered for evaluation. Medals are awarded by a majority vote. A full list of winners can be found on the New York Spirits Competition website here: https://nyispiritscompetition.com/2017-winners/
Beehive Distilling was launched in 2013 by Matt Aller, Chris Barlow and Erik Ostling— three Salt Lakers with shared passions for design, photography and spirits. For more information and a list of restaurants and bars serving Beehive spirits, visit www.beehivedistilling.com.