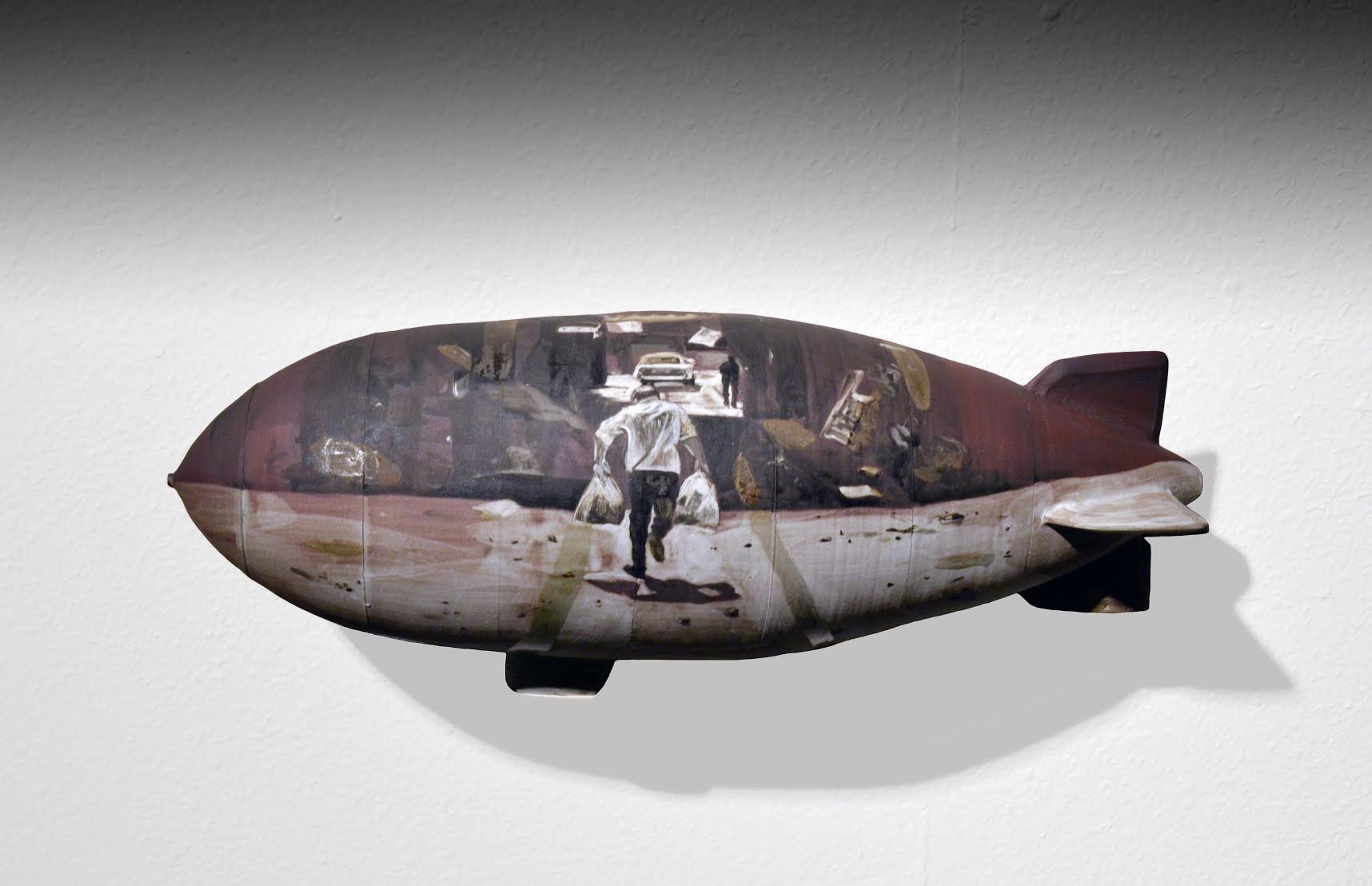 Mar 8
Kimball Art Center Presents 'Groundbreaking: Innovations in Clay'
Groundbreaking is KAC's First Exhibit Dedicated Entirely to Ceramics in the Main Gallery, Open Until April 16, 2017
Kimball Art Center (KAC) is proud to present Groundbreaking: Innovations in Clay while also encouraging Park City to fire up their own clay creations through classes taught by world renowned ceramicists. The exhibition brings together nationally-recognized artists from across the country who are creating riveting new compositions and pushing the boundaries of clay.
Nancy Stoaks, Exhibitions Director of the Kimball Art Center said, "With work by Akio Takamori, Lauren Mabry, Christina West, and more, this exhibition at the Kimball brings together a celebrated group of artists from across the country who are deconstructing traditions of form and mark, making and taking them to an exciting new place. This is the perfect time to bring these artists together with our innovative community of makers."
Through exhibits and hands on instruction, KAC continues to foster a thriving community of makers in all mediums but with this exhibit is placing special emphasis on those curious about working with clay. Through April 16, 2017 several participating artists will be hosting classes for ceramicists of all levels. The Kimball Clay Studio will be open for those who want to experiment and some local Kimball Clay members will be selling their creations in the gift shop.
The 12 artists in the Groundbreaking exhibition include:
Christa Assad, Francesca DiMattio, Lauren Gallaspy, Molly Hatch, Giselle Hicks, Lauren Mabry, Andy Nasisse, Alwyn O'Brien, Adam Shiverdecker, Akio Takamori, Kurt Weiser, and Christina West.
ABOUT THE KIMBALL ART CENTER
For more than 40 years, the Kimball Art Center has inspired and connected the Park City community through art. The nonprofit center provides art education, free exhibitions and a variety of events to the public, including the annual Park City Kimball Arts Festival that attracts more than 50-thousand people to Park City's Historic Main Street. For more information on the KAC and its numerous community offerings and programs, please visit www.kimballartcenter.org. Art Starts Here™