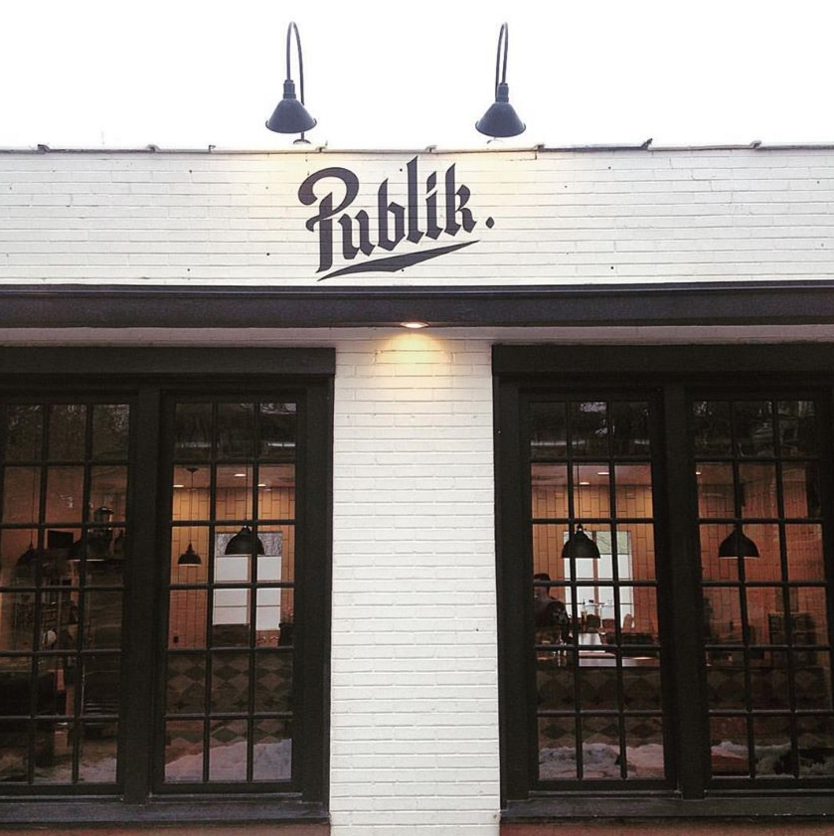 Feb 29
Publik Coffee Roasters Expands with Two New Locations
Local Entrepreneur Expands Business to Salt Lake City Neighborhoods
Salt Lake City, UT- Following the success of Publik Coffee Roasters' initial location and event space (Publik Space), founder and owner Missy Greis has opened two more locations in Salt Lake City. Publik Avenues is focused primarily on coffee and their sought-after toast menu and pastries (gluten free included). Publik Kitchen is serving a full breakfast menu, along with specialty sandwiches, homemade granola and Publik's popular coffee options.
"Our focus with Publik and the additional locations, is to ramp up our local wholesale presence while continuing to build community around our coffee," says Greis. "The locations are important to me in that I own all three of the buildings and Publik Kitchen is actually the first building I ever purchased upon moving to SLC almost 20 years ago. The design and renovation side of what we do is what makes Publik an even more exciting project."
Publik Avenues features the same coffee and menu as the original Central Ninth location. The atmosphere is cozy and welcoming with just over 1000 square feet of interior space. Publik Kitchen offers table service in a Victorian house with more of a diner ambiance.
"We look forward to continuing our dedication to the craft," says Greis.  "From sourcing the beans and profiling roasts, to serving our customers. Our original massive location gives us the ability to offer exceptional event & meeting spaces along with quality service from knowledgeable baristas," she adds. "We admire and are inspired by many other local roasters who also have a passion to bring great coffee to Utah."
PUBLIK KITCHEN (931 East 900 South)
7am – 3:30pm
Monday – Sundaay
PUBLIK AVENUES (3rd Avenue & G Street)
7am – 6pm Weekdays
8am- 6pm Weekends
PUBLIK (975 South West Temple)
7am – 6pm Weekdays
8am – 6pm Weekends
About Publik Coffee Roasters
Publik is Dutch for community. Coffee breeds community and coffee houses are the anchors that ground them. We believe in quality over quantity, community over corporate, and planet over profit.  More information is available at the Publik Coffee Roasters website.
###