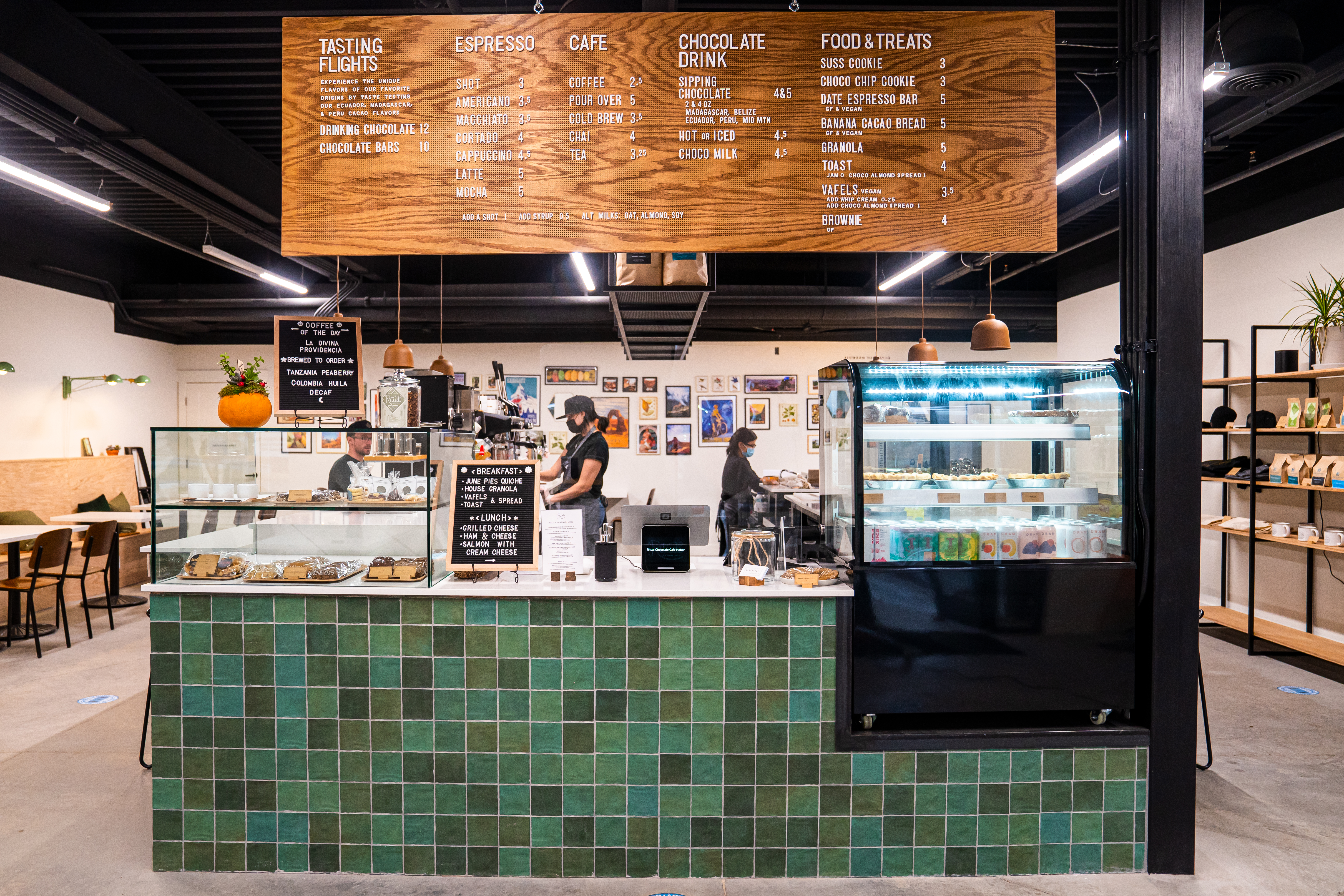 Nov 6
Ritual Chocolate Expands With New Production Facility in Utah
Park City's craft chocolatiers open a new location after a decade in business

Park City, UT — Ritual Chocolate is celebrating its ten year anniversary this year, and is expanding its business with a larger production facility outside of Park City, Utah. The new location is housing a new Ritual cafe, private tasting room as well as office space and an expanded factory.

"We needed to find a larger building in order to keep growing the business and creating new products. We hope that this will truly become a hub for all things food, drink, chocolate education as well as a convenient location for locals and passersby," said Ritual co-owner and founder, Robbie Stout. "It is a bigger and brighter space that gives us room to grow. It's our forever home."

The new 12,000 square foot location is designed for providing a high-quality food and drink experience. As well as producing their ethically traded, small-batch chocolate, the new Ritual location offers a dedicated tasting and test kitchen. In addition, customers can attend classes, tastings and have events hosted in the future.

The factory cafe menu includes quiches from June Pies, a variety of paninis using Hawk and Sparrow bread and custom cookies from Suss Cookies. Ritual offers their signature chocolate in tasting flights as well as a full coffee and espresso menu.

This expansion means Ritual's original location in Park City will have more space for cafe goers, including an expanded food and drink menu, with beer and wine offerings later in December.

The Ritual Chocolate Charleston location is located at 2175 West 3000 South and is open 7 days a week from 8am-5pm. The building is also home to local businesses, Pink Elephant Coffee Roasters and June Pies.

Founded in 2010 by Robbie Stout and Anna Davies, Ritual Chocolate has dedicated itself to providing sustainably-sourced, exceptional quality chocolate while celebrating the complexity of the cacao bean. Sourcing some of the highest quality cacao in the world to make their chocolate, each bar from Ritual represents an authentic expression of the flavor unique to each origin of the bean.