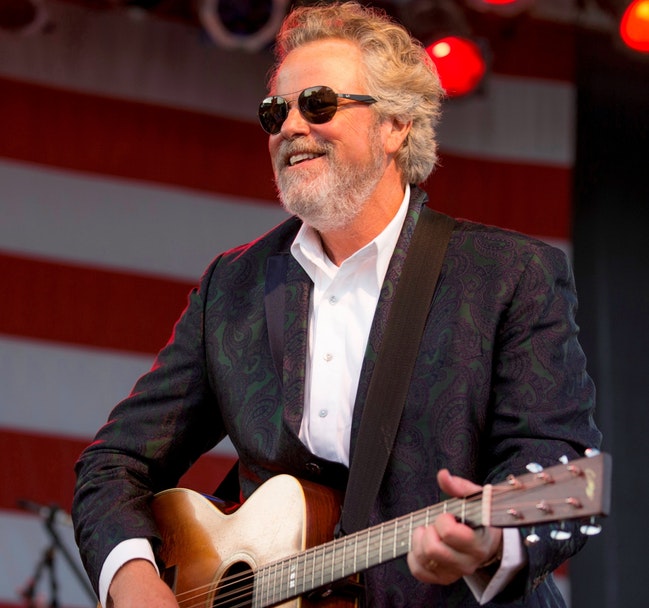 Oct 4
Robert Earl Keen Takes the Stage at O.P. Rockwell
Acclaimed Singer-Songwriter Robert Earl Keen brings his bluegrass-rooted sound to O.P. Rockwell for an intimate and energetic performance.
Renowned for his songwriting, Texas country soul, and storied three-decade long career, Robert Earl Keen brings his talents to O.P. Rockwell on Wednesday, October 11th. Keen has blazed a peer, critic, and fan-lauded trail that's earned him living-legend status in the Americana music world.
"We're beyond thrilled to have Robert Earl Keen here. His songwriting, soulful sound, and sense of humor will definitely make for an evening to remember," says Scott Thomson, co-owner of O.P. Rockwell.
Born in Houston, Texas, Keen has recorded 18 full-length albums that have encompassed a span of genres, ranging from folk, country, bluegrass, and rock. Keen has toured throughout the U.S. and abroad, and garnered the respect and admiration of legends Townes Van Zandt and Guy Clark.
Keen will be performing a sold out show the night prior, Tuesday, October 10th, at The State Room in Salt Lake City.  Tickets for his performance at O.P. Rockwell in Park City are anticipated to sell out quickly. Tickets range from $42.00-$70.00 and are available at shows.oprockwell.com. VIP Packages are available by contacting scott@oprockwell.com .
O.P. Rockwell's fall hours are Thursdays, Fridays, and Saturdays with live music each night. The fall concert lineup includes:  Silver Strike Band (Oct. 13), Snyderville Electric Band (Oct. 14), Michelle Moonshine (Oct. 20) and Cory Mon (Nov. 3).
About OP Rockwell
Located in the heart of Park City on Main Street, O.P. Rockwell is a cocktail lounge and music hall tucked into a historic underground space that is steeped in history. The interior is fully renovated for a blend of modern hospitality and outlaw mystique. www.oprockwell.com.