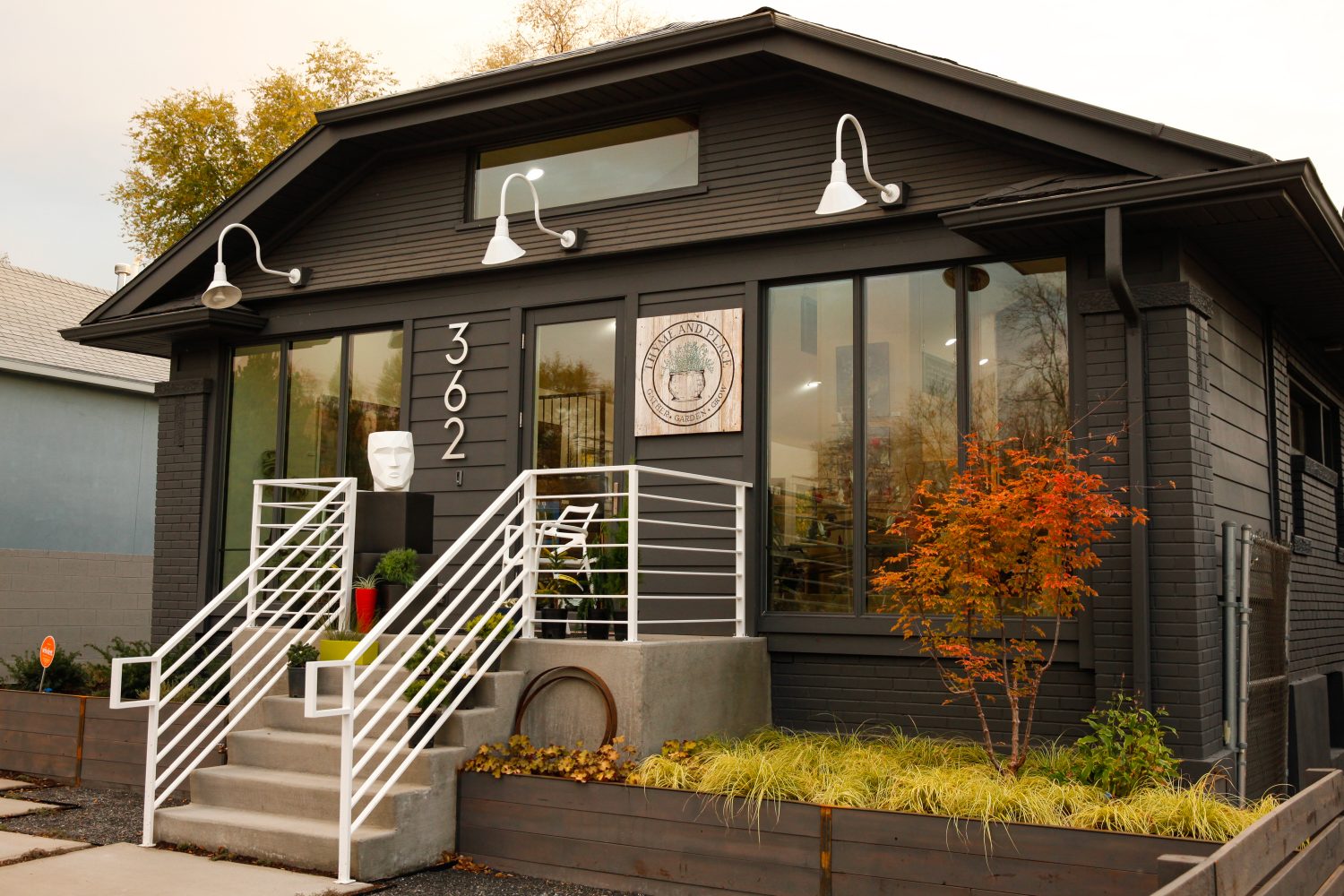 Feb 23
Thyme & Place to Host The Sodshow Garden Podcast Live from Salt Lake City
Thyme and Place, Salt Lake City's newest garden shop, welcomes plant and garden lovers of all levels to join them in celebrating spring and the love of plants over the St. Patrick's Day holiday.
The Sodshow is an award-winning and internationally recognized garden podcast originating in Ireland and hosted by Peter Donegan. Donegan is known for his accessible style and ability to build a connection between his audience and guests irrespective of status and level of expertise using the love of plants. In live, on-stage interviews, Donegan will talk with representatives from Wasatch Community Gardens, Red Butte Garden, Stray Arrow Ranch, University of Nebraska-Kearney, KRCL's RadioLive Punk Rock Farmer Aldine, and more.
The five-day event will also include workshops, discussions, and St. Patrick's Day celebrations. Those already scheduled to share their expertise include:
Marybeth Janerich of Wasatch Community Gardens (super seeds)

Ann Torrence and Robert Marc, Ph.D. of Stray Arrow Ranch (grafting apple trees)

Paul Twigg, Ph.D. of University Nebraska-Kearney (the biology of gardening)

Senaida Zengo (the curious world of airplants)

Jenevieve Hubbard of Beehive Floral Company (hand-foraged wreaths)

Jodi Smith (terrariums)

As well as representatives from Red Butte Garden, Thanksgiving Point, and more
Melinda Meservy, owner of Thyme and Place and host of the event said, "We see this as a fun and fantastic opportunity to kick off spring by highlighting, chatting with, and learning from those who make Salt Lake a thriving garden in itself. We're also thrilled to bring in friends from across the waters, Nebraska, and southern Utah for cross-pollinating ideas and the excitement of getting our hands back in the soil after a winter's rest. Whether a master gardener, professional horticulturist, or complete newbie, there are no prerequisites to participating. Just come, get your hands dirty, learn a bit and enjoy."
Where: Thyme and Place, 362 E Harvey Milk Boulevard
When: March 15 – 19, 2017
Schedule:  For a full schedule visit the Thyme and Place Facebook Page.
Melinda Meservy is a Salt Lake City native, plant lover, and owner of a new boutique garden shop, Thyme and Place. Her shop provides opportunities to enjoy gardening and plants irrespective of level of expertise. She organizes hands-on workshops, offers gardening resources, and sources local products and unique international fare to help inspire Salt Lake City to enjoy the beauty of plants.